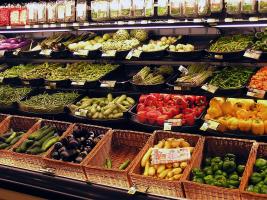 St. Paul, Minn. — Efforts to bring a supermarket into an underserved St. Paul neighborhood shine a light on a often overlooked fact: where we live has a direct effect on how we eat, exercise and ultimately, how healthy we are.
At the corner of Maryland Avenue and Clarence Street, just south of Lake Phalen in St. Paul, there's a Cub Foods store. A year ago, there was no supermarket here. There was a bar, an express lube, and a car wash.
Back then, people in this neighborhood had to travel at least a mile to get to a supermarket. Now, the grocery store is filled with fresh fruits and vegetables, ethnic foods of all kinds, and lots of choices.